THE SCRIPT:
MY LIFE STORY
Well, so far anyway.
I grew up in Upper Darby, Pennsylvania, the son of a machinist and a paralegal, and the youngest of six children. Yep, six, and my mom had me at 43 (I'm supposed to be here, beetch). I spent my formative years the same way most children do: being abused by nuns in Catholic school, wondering what Phil Collins felt coming in the air that night, and avoiding any thought of long term goals. After a debilitating 18-year struggle with having to pray to a bronzed Jesus, I willed my way to graduation and was miraculously cured of my Catholic schooling.
With a new lease on life, and after a short stint at Red Lobster (who don't love them hush puppies?) I decided to move to Hollywood to become a professional extra (or background artist if you're delusional). I honed my skills on the comedy circuit and turned tricks for NO one. Okay, maybe a few. But it was worth it! Had to eat! After all, I had been living on an air mattress and relied on a diet that consisted mostly of Pabst Blue Ribbon. I thought blue ribbons were for winners.
And then, what do you know – I landed my first big break when I was cast in Baz Luhrmann's "Romeo & Juliet."
After that, I co-starred in my breakthrough performance as Randy Meeks, the witty video store clerk in Wes Craven's "Scream," which I won and lost 3 times (another story), and its follow-up, "Scream 2." From here, my career kicked into high gear as I went on to star in "Bowfinger" (okay, co-star), the Oscar-nominated "As Good As It Gets" (okay, had one line), "Three Kings," and "Enemy of the State."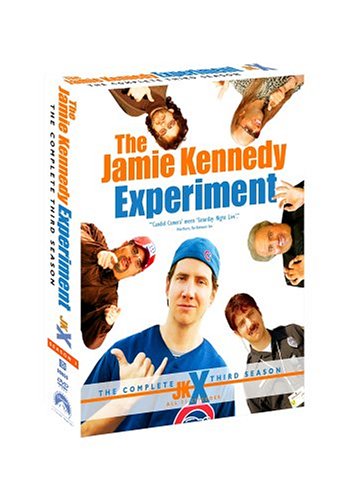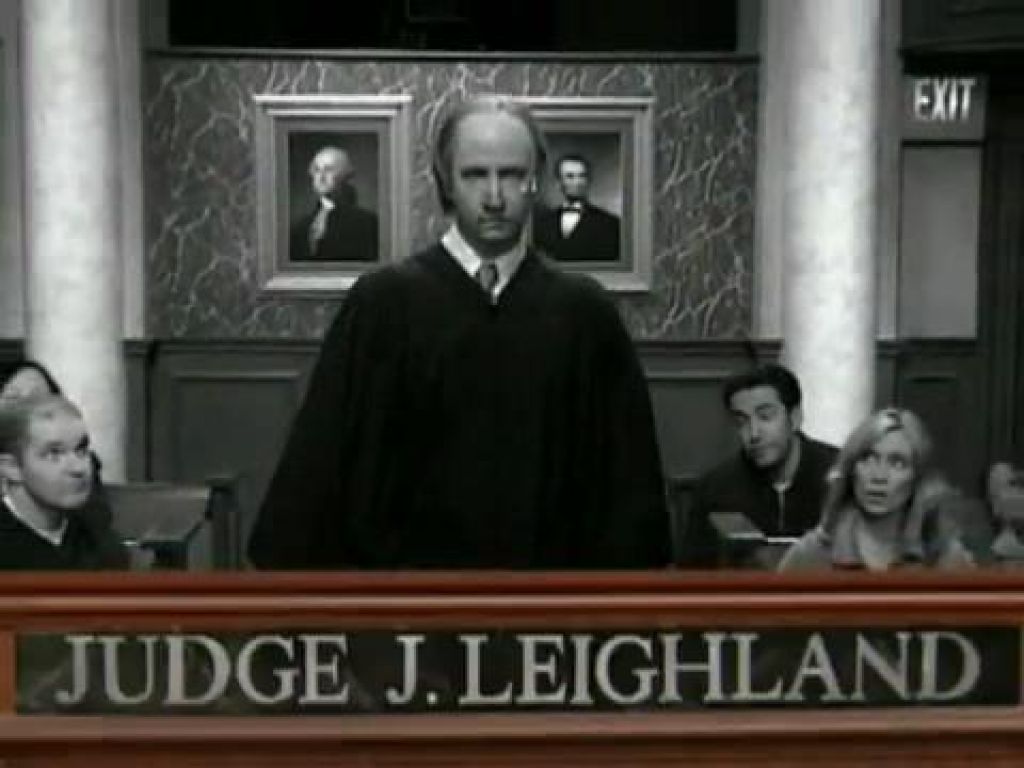 In 2002, I created my own sketch comedy show, "The Jamie Kennedy Experiment." JKX quickly became The WB's highest-ranking new show, because, let's face it, who watched or even heard of "Glory Days?" Among the numerous characters played by yours truly, one became an all-time favorite – Brad Gluckman, the Malibu rapper. I took it to the next level in 2003 with "Malibu's Most Wanted," where I starred as the white "wannabe rapper" from Malibu.
I starred in "Son of the Mask" in 2005 and then created and was Executive Producer of my own Comedy Central special, "Unwashed" in 2006, where I didn't shower for a whole month.
In 2008, I created and produced "Heckler," a documentary that examines the means, methods, and motives behind hecklers, as well as film critics. I provided my voice for "The Cleveland Show" on Fox and starred as psychology professor Eli James in the CBS drama "Ghost Whisperer" from 2008 to 2010, where I whispered to ghosts on set and in the trailer (aw, yeah, you know you read the weeklies). I spent the Spring of 2011 filming Tyler Perry's "Good Deeds" (was cut out because I was too gay – is there such a thing?), and hosting the hit CW show "Oh, Sit" (shoulda been shit), an extreme version of musical chairs. Because let's face it, the world needs more musical chair shows.
Since then, I've appeared in over a dozen movies, such as "Lost and Found in Armenia," "The Hungover Games," and most recently, the critically acclaimed "Buddy Hutchins." Last year, I starred in the number one Saturday night Lifetime movie, "4Closed," opposite Marlee Matlin, in an unnervingly creepy turn that would give Stephen Dorff a run for his money. I recently wrapped shooting a reboot of the successful "Tremors" film franchise for Universal (the worms are scarewee), which will be released around Halloween. I have a recurring role as a boxing manager on the currently running new series, "Kingdom" for DirecTV. And look for me in early 2016 on NBC where I will be a series regular on the network's new medical dramedy Heartbeat.
Suck my own dick much?
I'm truly a renaissance man, mostly because I love to wear tights while I paint abstract art. But also because I cover all the genres: comedy, drama, animation, reality, horror, action and thriller. I've even written my own book, "Wannabe," and recorded my own album "Blowin' Up," which was released on Warner Bros. Records with an accompanying show on MTV. The music video for "Circle Circle Dot Dot," the album's hit, went to #1 on YouTube in YouTube's infancy. But the album only sold 31 copies.
As for hobbies… well, I don't have any, because I'm too busy auditioning and trying to be the next Jamie Parker (a mix of Jamie Foxx and Sean Parker).
It's lonely in the middle.